The Mini Pallet System
The Mini Pallet System (MPS) is designed for smaller machines where less aggressive machining and tighter work envelopes are the norm. The system is still built with the same robust components found in our flagship Pro Pallet System but with a lower starting price and simplified design.
Mini Pallet System
Starter Package
The Mini Pallet System (MPS) Starter Package streamlines purchasing.

Package Includes:

MPS Base
Size Choice of 1 MPS Pallet
Connection Kit
4 Pack of Clamps and Bolts

Starter Package starting at

$1,534.00

Customize & Buy!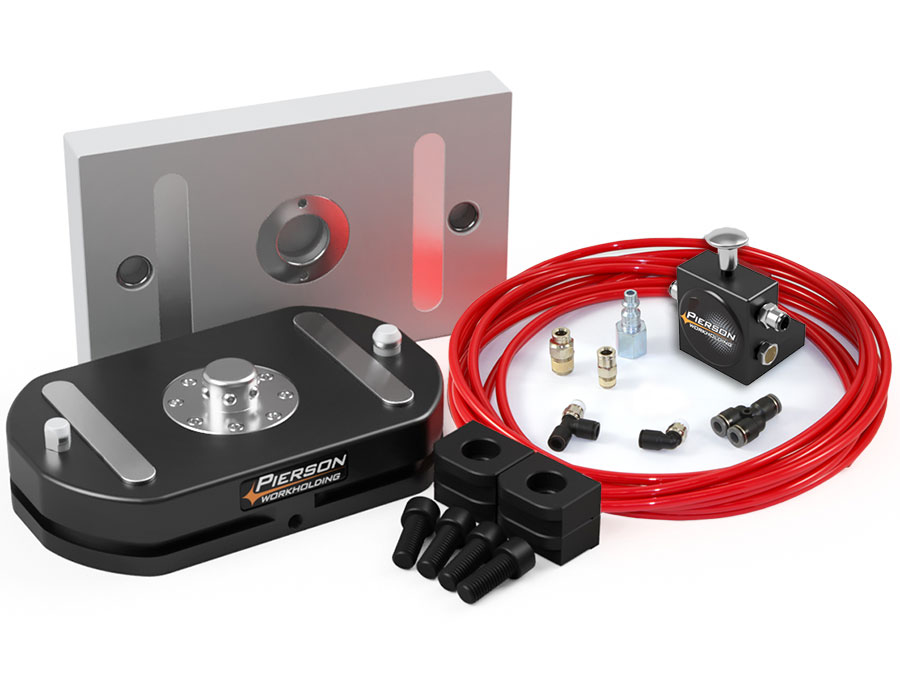 The MPS Base uses a single radial bearing locking mechanism to provide 1500 lbs of downward locking force. The fail-safe system is air actuated to release and spring powered to lock. Repeatability is .0003″ due to the precision ground locating pins. The combination of hard-anodized aluminum and hardened stainless components ensures excellent wear resistance.
Base Features
.0003″ repeatability due to precision ground locating pins
Hardened stainless contact pads ensure excellent wear resistance
1500 lbs of downward locking force and a fail-safe system that is air actuated to release and spring powered to lock
Clamp on any side of the hard anodized aluminum body
Compatible with Saunders Machine Works Fixture Plates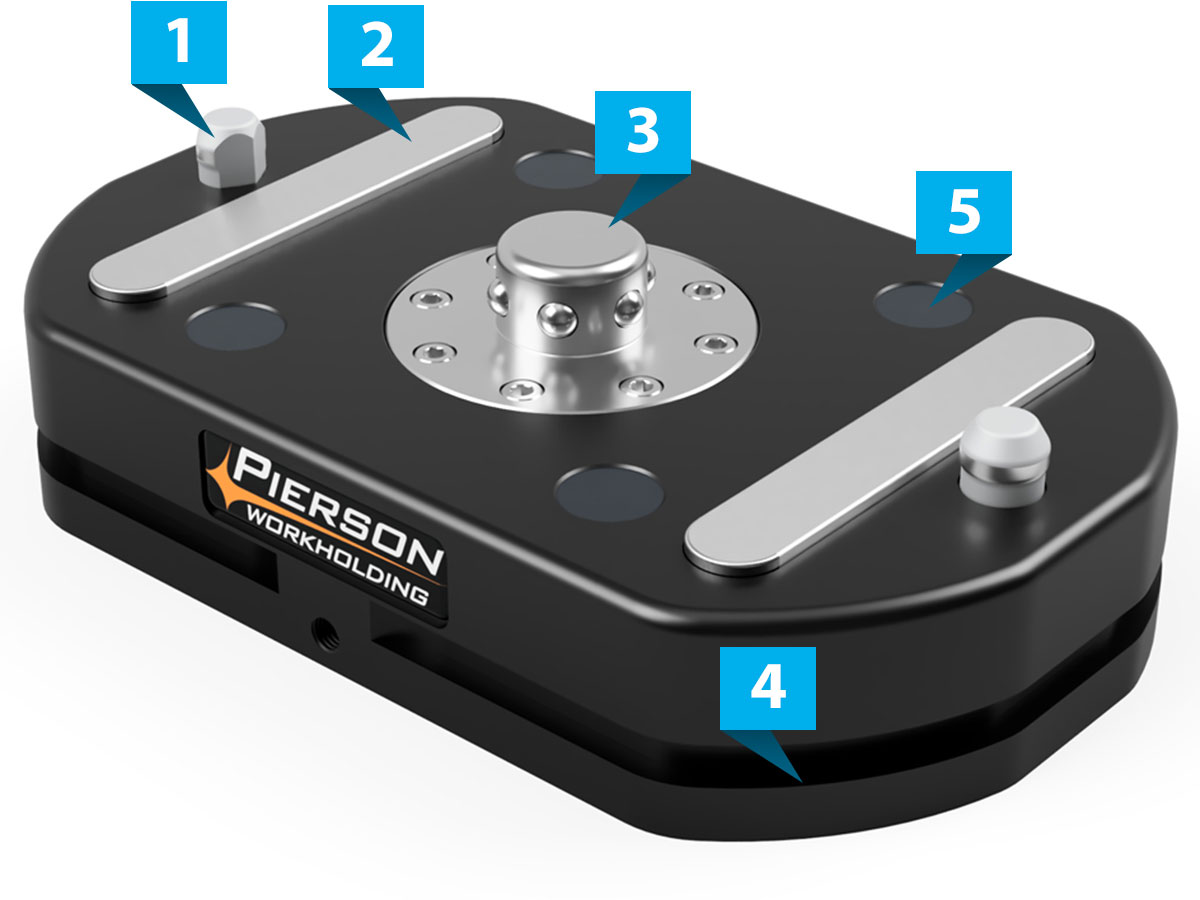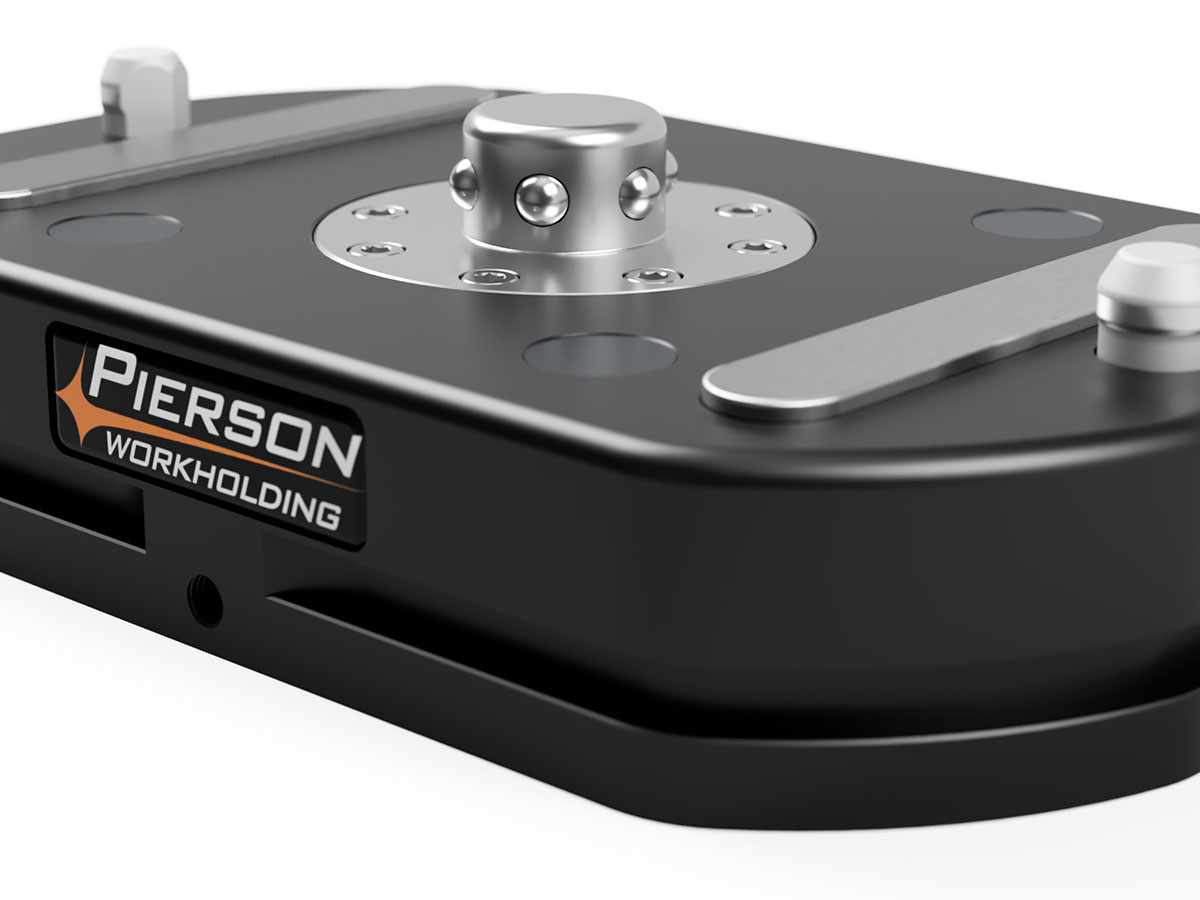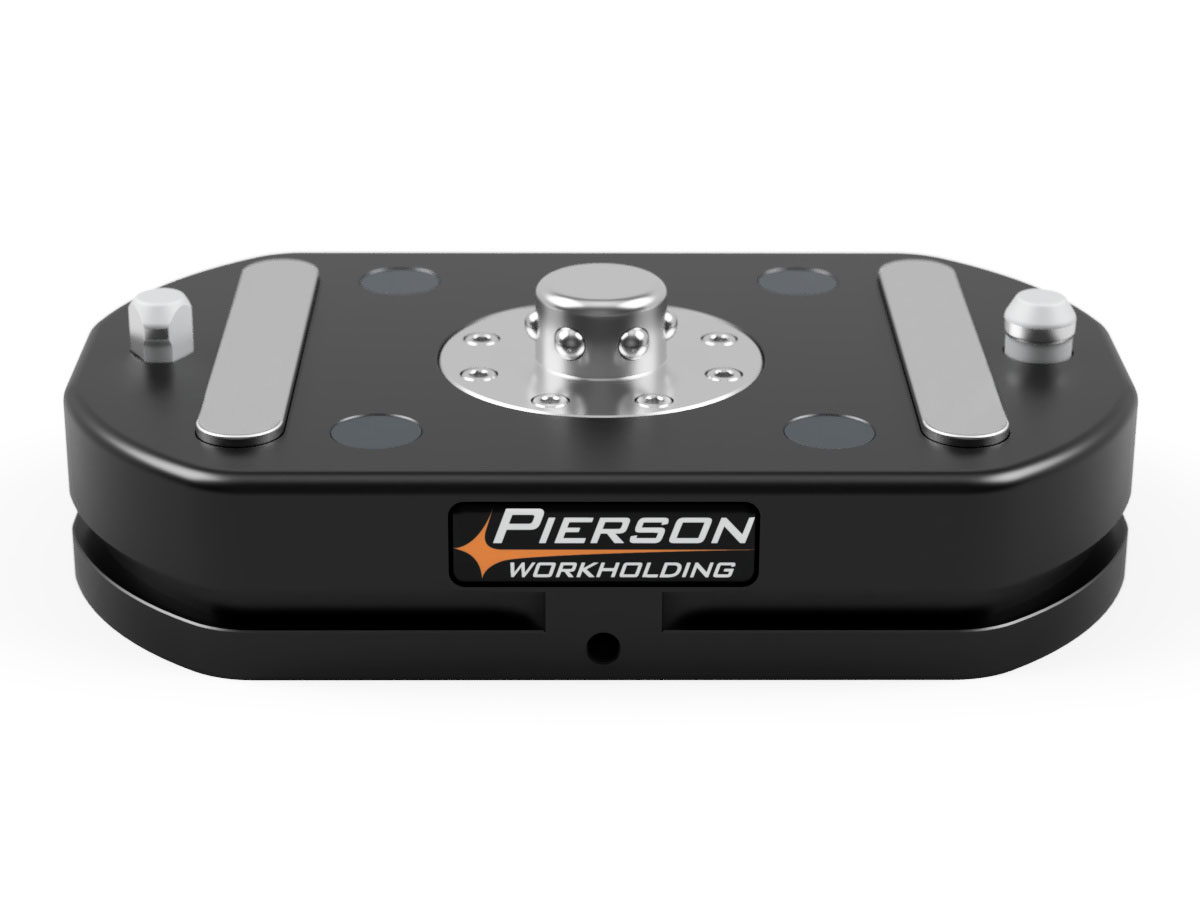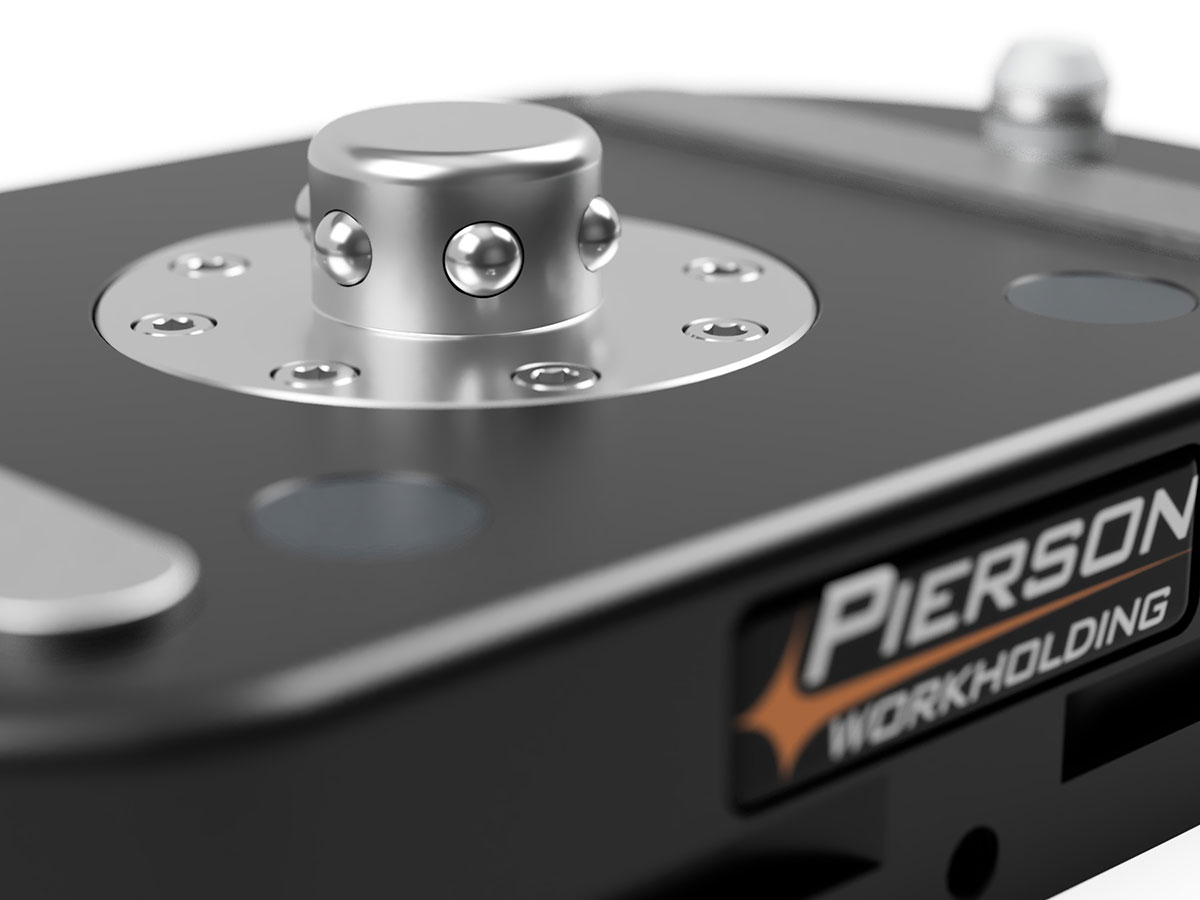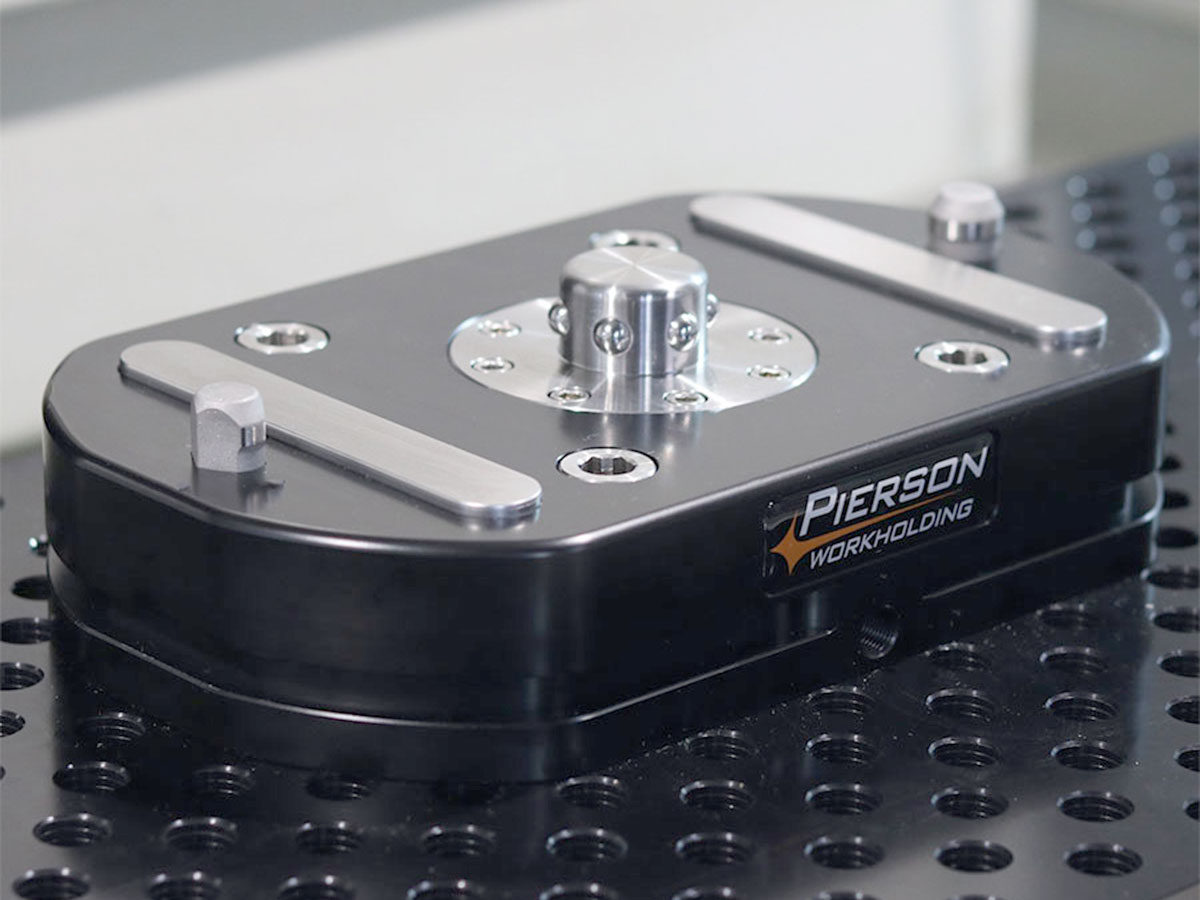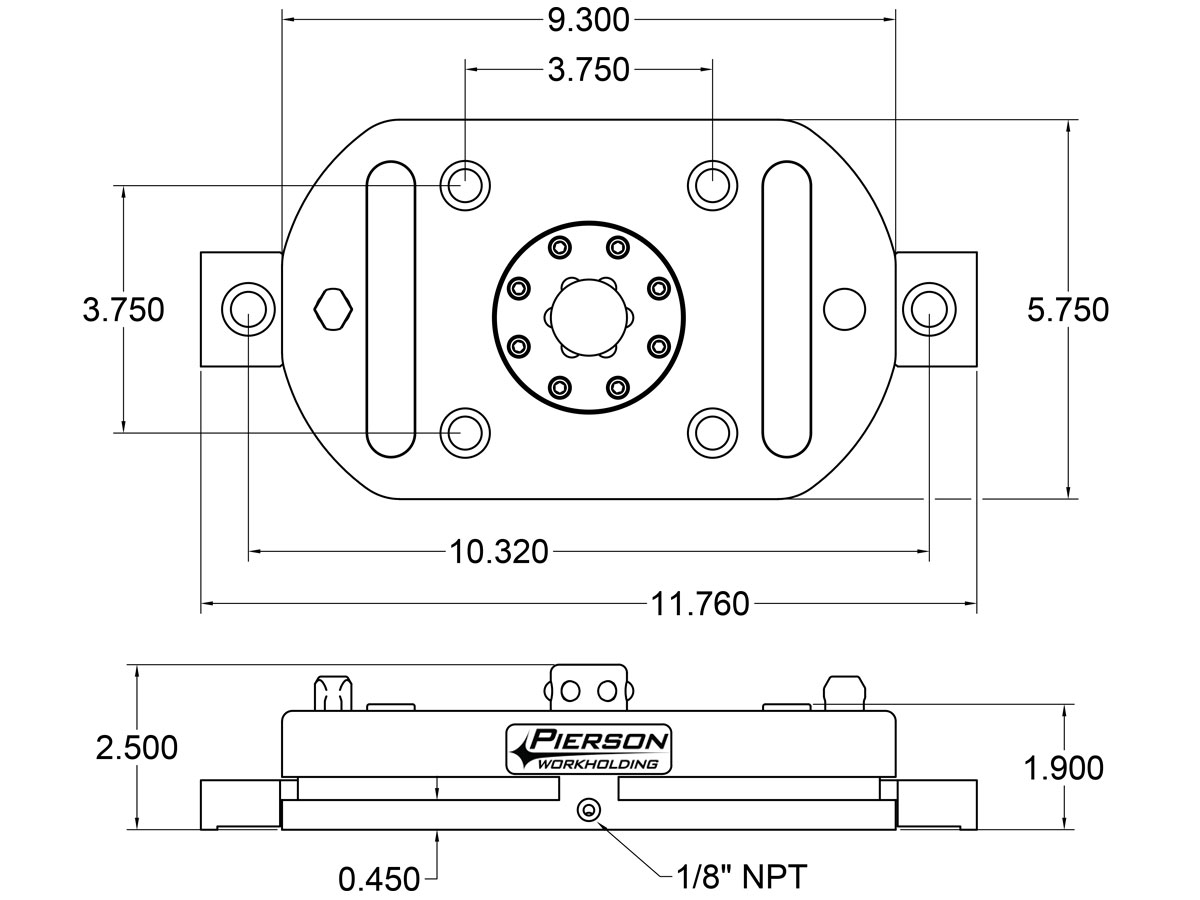 Mini Pallet System Pallets
Standard pallets are 1-1/4″ thick and come in two sizes of 6″x10″ and 8″x14″ and locate with .0003″ repeatability. 6061-T6 Extruded Aluminum assures easy machinability. The bottom locking surfaces use hardened stainless steel for long life. The tops have a mill finish and ready to customize.
Pallet Features
6061 T6 Aluminum for easy fixture creation
Hardened Stainless Steel Locking Inserts
Hardened and Ground Tool Steel Bushings
Pallet Sizes:
6″ x 10″ x 1.25″ – 7.5 lbs
8″ x 14″ x 1.25″ – 14.0 lbs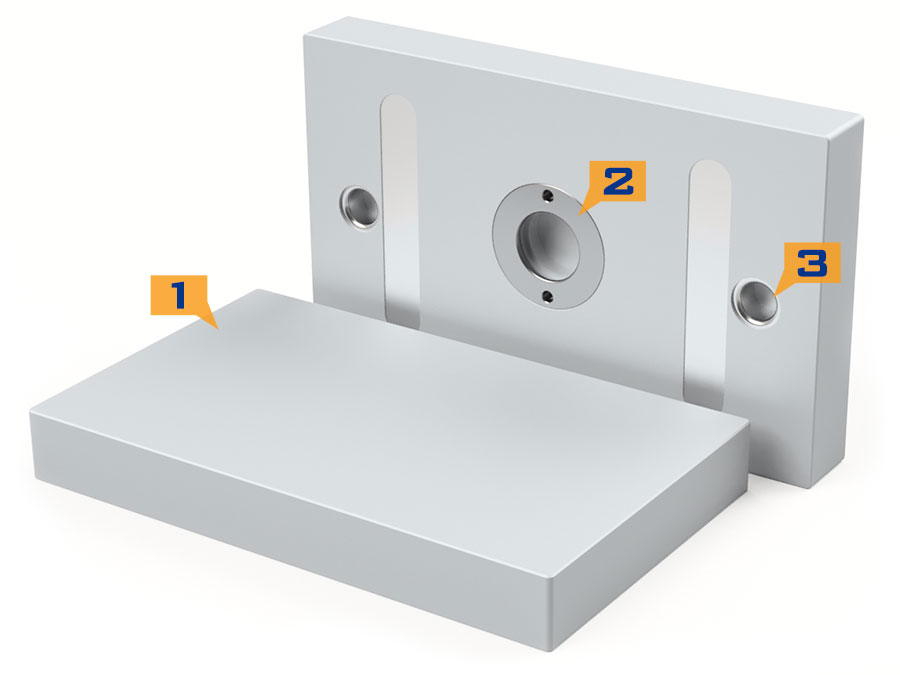 Connection Kit
Hand Valve w/ Table Mounting Bracket
Air Lines (20′)
All Necessary Fittings
This connection kit gives you peace of mind ensuring you'll have all the proper components to be up and running within minutes of opening the box. Plus, only one hand valve is needed to operate multiple bases when chained together. Kit is included in Starter Packages.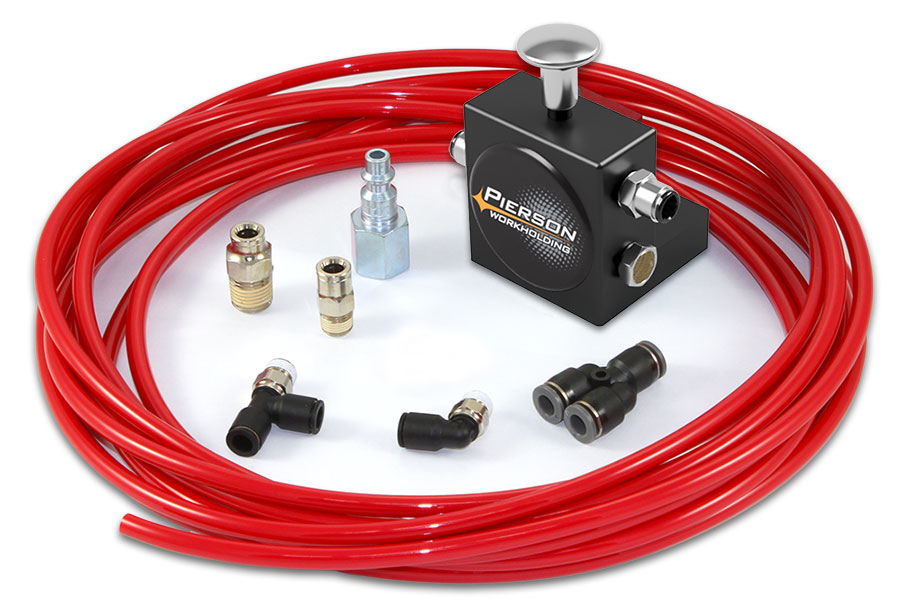 Vacuum Pallet Kit
Single inlet 9.5″ x 14″ chuck.
Vacuum Connection Kit
Shoulder bolts for locating Top Plates
Shop proven Vacuum Power Unit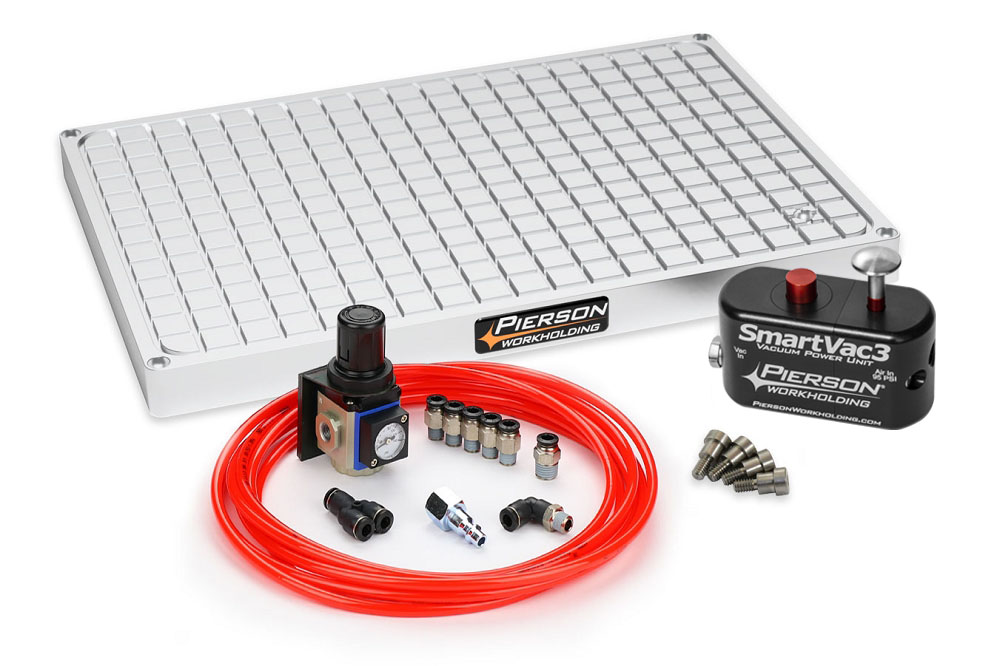 Adding vacuum workholding capabilities to the MPS is easy with this Vacuum Pallet Kit (VPK). This kit includes our Vacuum Power Unit, Connection Kit, 25′ of Vacuum Gasket (not shown) and a 9.5″ x 14″ vacuum chuck which locks onto the MPS Base as easily as other pallets.
Vacuum Pallet Top Plate
By using specialized locating bolts, the Top Plates are aligned and secured to the SmartVac II Base with a repeatability of 0.001″.
Aluminum plate is ground flat to within 0.002″ with a smooth surface of 18 RMS.
The bottom side of the Top Plates are strategically pocketed to pick up the vacuum source wherever you drill through.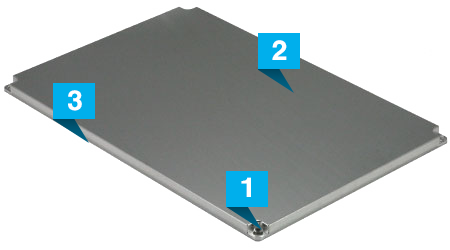 Use a Top Plate to customize a fixture to your part's exact size and shape. Simply machine a 0.118″ slot 0.100″ deep just inside the edge of your part profile and tuck the 1/8″ gasket cord in the groove. Drill a through hole to allow the vacuum to flow inside the perimeter of the gasket area.